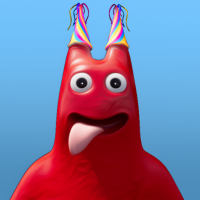 Garten of Banban 2 Free
✦ Euphoric Brothers Games
💰 Mod
Updated v1.0 b7:
10-05-2023, 21:32
Garten of Banban 2 is a great horror adventure game in which you are stuck in an underground kindergarten "Banban" and now you need to get out of it. Explore the world of Banban overcoming obstacles on your way in the form of various obstacles, as well as funny and very senior characters who can turn out to be both friends and enemies.
Gameplay:
The gameplay of the game reminds us of FNAF, the music just cuts to the bone, especially when the violin is playing. Unfortunately, it's only your fault that you stuck your nose in the wrong place and found the Banban kindergarten, you didn't have to get into that damn elevator that fell and you ended up in the underground kingdom of the Bandana, now you just have to explore its world and reveal all the secrets, as well as get out alive.
Download Garten of Banban 2 for free
As we already mentioned, you can make friends, in the first part you met only a small part of friends! Start playing the game Garten of Banban 2 for free on Android now!
Download Garten of Banban 2 Free_v1.0 b7.apk
Installations: ~273 | Size: 346 MB
🔔 Сообщите нам – если требуется обновление!
# Horror #Priklyucheniya Adventures #HD #3D #Ru #No cache #Mod