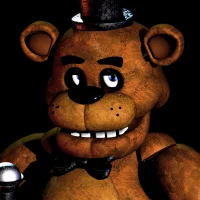 Five Nights at Freddy's (Full Version)
Updated v6.0:
5-10-2023, 20:26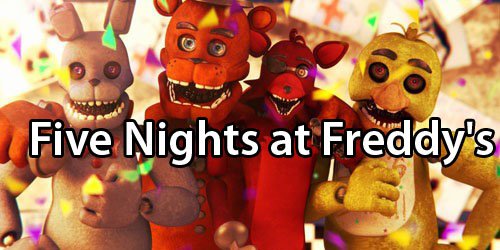 I present to your attention, a game of chorus styles, called Five Nights at Freddy's. This is a game suitable for fans to tickle the nerves! A little bit about the plot of the game Five Nights with Freddy for Android.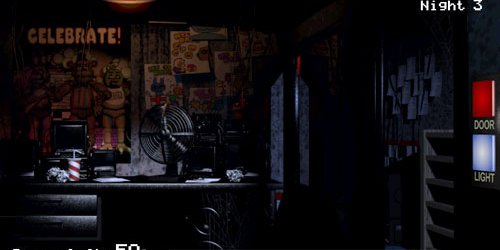 The case takes place in Freddie fazbear's pizzerias. This is a very famous pizzeria in its district, it is very popular to go to large companies and also celebrate children's birthday. This pizzeria is famous for its animatronics – these are robots programmed to sing and dance. The children really liked these robots, as they looked like Freddy bear and his friends.
Business flourished in pizzerias, but at some point robots did not fully fulfill their programs, but the owners of pizzerias did not pay attention to this at first. But in the end, the robots began to turn on themselves at night, and the management took measures to hire a night guard to see for what reasons the robots turn on at night.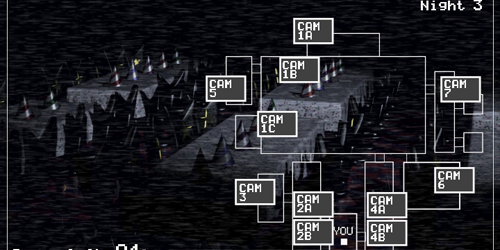 And so in the game Fnaf on Android , you will be the same security guard working half-time at night. At your disposal in the Fnaf game will be one TV with a video surveillance camera connected to it. Your task will be to view the cameras and watch. So that Freddy bear and his friends don't run away. And then you will fly from the authorities, oh yes, the light in the pizzeria will be turned off, because the authorities are very stingy. But there is a backup power supply for a short period of time, you will need it! Game Five Nights with Freddie is an exciting horror. If you liked this game, then download its sequel made for free Five Nights at Freddy's 2.
Download Five Nights at Freddy's (Full Version)_v2.0.4.apk
Installations: ~5 921 | Size: 109 MB
🔔 Let us – know if an update is required!
# Horror #Priklyucheniya Adventures #Action #HD #3D #Ru #No cache #Mod