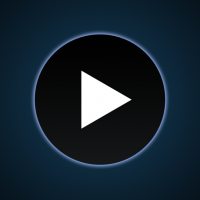 Poweramp (Full version, patch)
✦ Max MP
Updated v957:
7-05-2023, 18:25
Poweramp - I present to your attention the free version of the most popular player on Android! This player has a new shell for playing audio files, a new interface and navigation through the application. With Poweramp, you can adjust the sound of music by adjusting the equalizer: bass, treble, low frequencies. 
Among the features it is worth highlighting: hi-res support, 64bit internal DSP accuracy, 30/50/100 volume levels, lots of themes and wallpapers, easy navigation and much more.
Download Poweramp (Full version, patch)_v957.apk
Installations: ~497 | Size: 30.36 MB
🔔 Сообщите нам – если требуется обновление!