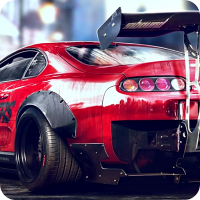 Wallpaper cars JDM
✦ Wiscarini
Updated v1.0.1:
21-04-2023, 09:11
Today I want to introduce you to JDM Cars wallpaper – the latest version of wallpaper 1.0.1 on Android 4.4 and above and above. These wallpapers can be downloaded for free from our website or off-site mobile applications. The developer of this design is Wiscarini. Wallpapers can be installed on almost any phone running Android, and if the wallpaper Wallpaper cars JDM have a label HD then on the tablet!
To install wallpaper requires 7.2M of free space on the device and Android version 4.4 and above +.
If you liked the JDM cars wallpaper for Android, then you can install them at the link below! Enjoy decorating your phone!
Download Wallpaper cars JDM_v1.0.1.apk
Installations: ~465 | Size: 7.46 MB
🔔 Сообщите нам – если требуется обновление!