Polar Chub
✦ apofiss
Updated v1.2.7:
29-04-2023, 20:38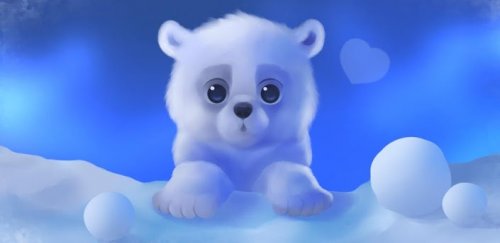 Wallpaper with a white bear, wallpaper carries a festive winter atmosphere, as snowflakes fly against the background of the bear. You can decorate a bear, for example, put a Santa Claus hat on it. The bear himself knows how to change the mood, to be sad, then cheerful!
Download Polar Chub_v1.2.7.apk
Installations: ~5 000 | Size: 2.34 MB
🔔 Сообщите нам – если требуется обновление!