3D Aquarium Japanese Koi Fish theme
✦ 3dthemecoollauncher
Updated v2.0.31:
25-04-2023, 22:20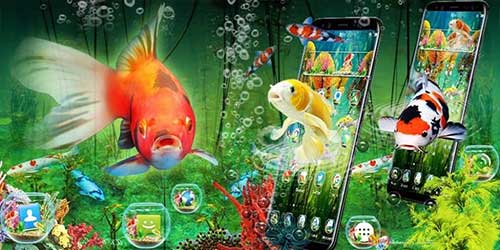 Exclusive 3D Aquarium Japanese Koi Fish theme for Android with beautiful fish in the aquarium on the home screen and lock screen. The theme includes a live wallpaper where fish swim, as well as a dozen unique icons that can replace the standard ones. With 3D Aquarium Japaneses Koi Fish wallpaper, your phone will get its own unique interface style.
Download 3D Aquarium Japanese Koi Fish theme_v2.0.31.apk
Installations: ~5 440 | Size: 5.12 MB
🔔 Сообщите нам – если требуется обновление!
#Aquarium #Other Themes #Icons #HD #Free