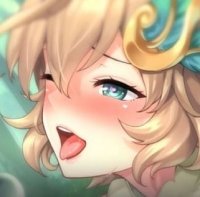 Cherry Tale (18+, Mod)
Updated v1.1.0:
20-05-2023, 23:19
Cherry Tale (18+, Mod) is a mobile, erotic RPG style role–playing game with anime characters, which was created for adults (18+). The game will immerse you in a virtual space with amazing girls to chat with!
Cherry Tale game with very beautiful graphics and it's not just that it's so beautiful, because the game was created by such developers who took part in the development of the legendary Rise of Eros on Android , so the quality of the game is undoubtedly at the highest level!
Download Cherry Tale
It is worth noting that we have a file without a black screen with hacking, so you can safely download Cherry Tale from our site.
It should also be borne in mind that the game offers its users a step-by-step and very fascinating process of stories. Each character you choose has its own very interesting story that you can immerse yourself in and that's why this game can be attributed to novels! In the game you will always have missions to complete and complete tasks, beautiful anime characters!
Download Cherry Tale (18+, Mod)_v1.1.0.apk
Installations: ~8 084 | Size: 150 MB
🔔 Сообщите нам – если требуется обновление!