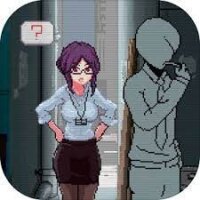 Back Alley Tales (18+, Mod, Full version)
Back Alley Tales is a simulator for adults 18+ where you will play as a security guard who monitors the building and the alley next to which sexual activities will take place on video surveillance.
Gameplay:
Watching the alley at different times, you will see a lot of interesting things and learn a lot of new things, and perhaps even take part in the incident. To put it bluntly, then in the alley around the corner where one of your cameras goes out, they will not have decent sex.
Passing the game:
The passage of Back Alley Tales is quite simple in front of you there will be a monitor with cameras that watches the alley, as well as time that can be rewound and at different times of the day you will observe homeless people, foreign spies, animals and couples in love there!
Probably, it is also worth mentioning that the player is waiting for as many as 4 stories of different girls, whom he will observe in the alley and take part in their satisfaction. Among other things, you will learn all their feminine secrets that they are forever hiding!
Download Back Alley Tales
It is worth noting that the game is free, despite the fact that the game has very good cartoon graphics, really like in movies when watching video cameras. Download the game Back Alley Tales for Android for free from our server, this version is the latest, which means it is the most complete game.
Download Back Alley Tales (18+, Mod, Full version)_v1.1.4.apk
Installations: ~752 | Size: 119 MB
🔔 Сообщите нам – если требуется обновление!