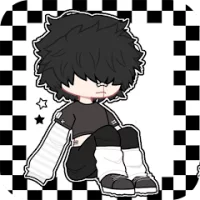 Gacha Pony
Gacha Pony is a completely new universe built on Gacha characters that you can dress up in any way and not only, your task is to create the perfect anime character and enjoy his look! To realize your goals, you will have a whole pack of different clothes, shoes and accessories. For completing tasks, you will be able to receive additional outfits that other users do not have and you will be able to share your successes with friends or classmates!
Gacha Pony for Android
The Gacha Pony game has the most complete collection of photos from the Gacha Club app, where you can dress up your character in various outfits! Perhaps Gacha Pony is not My Little Pony, but it is the perfect application in which you can relax and find the right outfit!
Download Gacha Pony_v1.0.apk
Installations: ~1 044 | Size: 19 MB
🔔 Let us – know if an update is required!