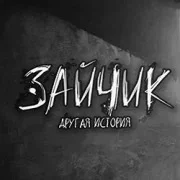 Tiny Bunny: Other Story Mod
Tiny Bunny: Other Story is a new, popular Bunny mod for Android with a completely different story, in which you can look at the main characters of Tiny Bunny from the other side! This mod will tell us a completely new story of Anton and his friends.
Tiny Bunny: Other Story download
Download the Other Story add-on now and immerse yourself in a completely new story and storyline with even more dangerous adventures from the horror genre in the noir style for free on all Android phones!
Download Tiny Bunny: Other Story Mod_v1.0.apk
Installations: ~11 277 | Size: 1450 MB
🔔 Let us – know if an update is required!