The Sims: FreePlay (Mod, Money)
✦ EA Swiss Sarl
Updated v5.80.0:
17-10-2023, 16:52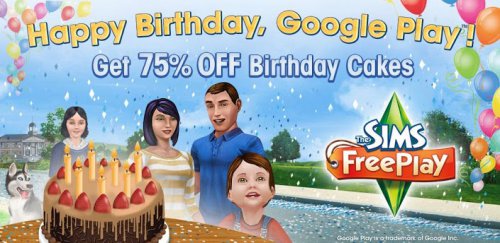 The Sims: FreePlay (Mod, Money) - Everyone's favorite Sims game is now available on the Android mobile platform. This is a free version of the game in Freemium format.
There is a whole life in The Sims game! You can create up to 20 of your own characters, put hats, jackets, pants, batinki on them, and so on indefinitely. What else can you do? For example, to look for a job and work building a career ladder, get married and start a family, build a house, have a garden to take care of later, live in real time with your favorite character.
What else? And you can also build a whole city, fill it with shops, boutiques, car dealerships, supermarkets, and so on. Do absolutely anything you want!
This is a new version in which you can build a pool from level 20, decorate the yard with new plants, build swimming centers.
Download The Sims: FreePlay (Mod, Money)_v5.80.0.apk
Installations: ~12 013 | Size: 44 MB
🔔 Let us – know if an update is required!