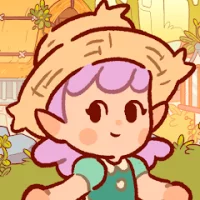 Fairy Village (MOD, Money)
Fairy Village - did you want to meet thumbelina? Now you have such an opportunity! These are little girls wandering the earth in search of their home. Help Thumbelina not to look for a house anymore! Not far from you, a great place has appeared in the forest where you can build a house and put down roots.
Gameplay Features:
You can build houses for thumbelina!

You can expand your village;

Increase the number of thumbelina!
Download Fairy Village
[
You can download the fantasy Fairy Village game for Android right now, only from our ANDROID HOW site for free. The game is hacked without advertising and with money to build houses!
Download Fairy Village (MOD, Money)_v0.1.apk
Installations: ~153 | Size: 70 MB
🔔 Let us – know if an update is required!