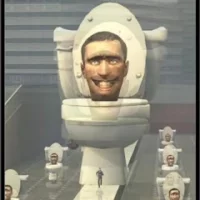 Skibidi Toilet game MOD
✦ imjad Studios
Updated v1.6:
7-06-2023, 02:56
Skibidi Toilet - meet a kind of musical meme game where characters from Ohio will sing from the toilets - it can be celebrities or even the president, discover new characters gradually and create better music! To fully enjoy the Skibidi Toilet game on Android, you need to download it and put it on your phone! Unfortunately, there is no more detailed information about the game!
Download Skibidi Toilet game MOD_v1.6.apk
Installations: ~33 817 | Size: 126 MB
🔔 Let us – know if an update is required!