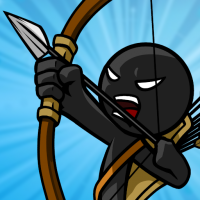 Stick War: Legacy (MOD, Unlimited Gems)
✦ Max Games Studios
💰 Mod
Updated v2023.4.18:
30-08-2023, 14:15
Stick War: Legacy is the funniest Stickman game that allows players to take on the role of the leader of the stickman army and lead them to victory over enemy forces. The game features various modes, including campaign, survival and multiplayer.
In the campaign you have to go through many levels, each of which is a separate battle with the enemy. You will manage your troops, collect resources, build buildings and defend your territory from enemy attacks. You need to study various technologies to increase the efficiency of your troops and create more powerful weapons.
Survival mode is an endless battle with enemies, which becomes more and more difficult as you advance in the game. In this mode, you need to survive as long as possible, using all your skills and resources to resist endless waves of enemies.
The multiplayer game allows players to fight each other in real time. You can assemble your army and face off against other players from all over the world. In this mode, you need to use strategic skills and abilities to defeat your opponent.
The graphics in the game are made in the style of stick figures, which gives it an original look and makes it recognizable. The sound design of the game is also worthy of attention, it creates an atmosphere of battle and tension that forces players to fully immerse themselves in the gameplay.
Download Stick War: Legacy
Stick War: Legacy is a game that is suitable for both beginners and experienced players in the strategy genre. It offers an exciting story, a unique gameplay and a lot of interesting game mechanics. It is sure to appeal to everyone who is looking for exciting battles and strategic challenges.
Download Stick War: Legacy (MOD, Unlimited Gems)_v2023.4.18.apk
Installations: ~11 497 | Size: 114 MB
🔔 Let us – know if an update is required!