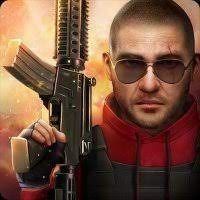 Private Server Standoff 2
Private server Standoff 2 is another popular private server of the well-known game! At the moment, this server is very actively developing and exclusive items in the form of skins, firearms M4 Evil, AWM Sport V2, Cerambit Gold, G22 Casual and various knives can be chatted into it.
In the private server Standoff 2 (privatka) - you will definitely be pleased with the old game modes, which are no longer on the off versions, only here the classics are appreciated in full. Once again, it is worth noting that every day the developers of Privatka are doing something and are currently preparing a v2 release!
What's new has been added in recent updates:

New weapon - M4A1;

Maps by type - Winter outside, Snow yards, Accident is outside, Arenaland, Snow Training Outside, Snow Arena;

New skins and weapon animations;

New Profile Avatars

And overall the game has been optimized.
Download Standoff 2 Private Server
So what? Do you want to play an unofficial version of the popular Standoff 2 shooter? Then just download this file that we have uploaded to our server. The game is in apk format and you do not need additional programs to install!
Download Private Server Standoff 2_v2 9.3.apk
Installations: ~520 | Size: 1270 MB
🔔 Сообщите нам – если требуется обновление!