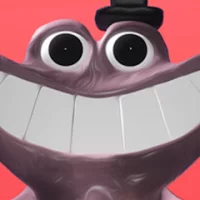 Garden Of Bean 4 Game
✦ Horror Time For You
Garden Of Bean 4 Game - a game based on the locations and schemes of the upcoming releases of Garten Of BanBan on Android, just like the original, still waiting and waiting! In the game you will explore the abandoned levels of the Banban 4 Kindergarten. You should try to find the children who disappeared without a trace in these premises! Uncover the truth that kindergartens hide behind them and find all the children!
Game Features:
Great survival horror game;

All paths lead in one direction;

Acceptable graphics for children!
As a result, if you are an ardent fan of the Garten Of BanBan series of games for Android, we recommend that you download BanBan 4 Game to your phone right now!
Download Garden Of Bean 4 Game_v1.0.apk
Installations: ~5 190 | Size: 380 MB
🔔 Let us – know if an update is required!
# Horror #Priklyucheniya Adventures #Arcade #Childish #Other #HD #3D #Ru #Free #No cache