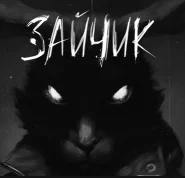 Tiny Bunny (Episode 4)
✦ Saikono Games
Tiny Bunny is a very scary game that can scare even an adult! In the game you will find yourself in a very mysterious place, surrounded on all sides by a dark forest! In this small village, children began to disappear, and it's not strange that you, as a sixth-grader who recently arrived here, witnessed terrible events, now it's up to you to go through the whole nightmare and horror that is happening in this village to find all the missing and find out what happened after all!
Tiny Bunny Game Features
A scary enough game that will remain in your memory for debts and you will not be able to sleep;

Original music, piercing to the bone;

Modern graphics, despite the fact that it is black and white;

A very unexpected plot;

Oppressive and very scary atmosphere;

Secrets and riddles in Russian!
Download Tiny Bunny
As a result, you can download from our website one of the scariest games Tiny Bunny 2023 for Android - this is Tiny Bunny (Bunny)!
Download Tiny Bunny (Episode 4)_v4.0.1.apk
Installations: ~76 941 | Size: 2680 MB
🔔 Let us – know if an update is required!