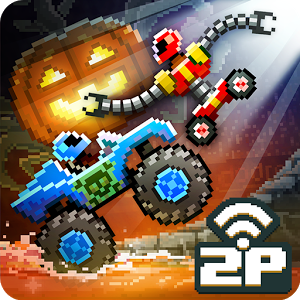 Driver Ahead! MOD
✦ Dodreams Ltd.
Updated v4.0:
20-06-2023, 17:55
I present to your attention a cool game called Drive Ahead!, it can be played together with a friend! There are quite a few games that are designed to play with friends on the same device, but this is not about this game, here you can play on the same device and over Wi-Fi! In the game Drive Ahead on Android, you are waiting for brutal gladiatorial battles on cars!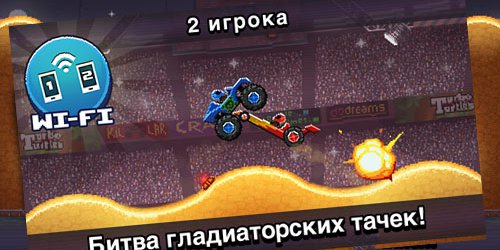 Win all the prizes, defeat all your opponents, be the first! Complete various tasks in single-player mode, unlock new tracks and unlock cool cars. Prove to all your friends that you are the King of the mountain! Record your best fight on video and share the video with your friends. In this game, you will not get bored. In it, there are as many as four modes, such as: the passage of the king of the mountain, one-on-one, multiplayer on the Internet, Football mode. On this site, you can always find and download new games for two on Android!
Download Driver Ahead! MOD_v4.0.apk
Installations: ~10 329 | Size: 308 MB
🔔 Let us – know if an update is required!