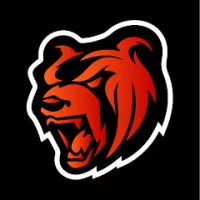 Black Russia Launcher (MOD)
Black Russia Launcher is a popular game launcher with which you can play CRMP on your phone right now for free! On the Black Russia Launcher server, you will find a full map, a thoughtful game mod, a unique pack with Russian and foreign cars, as well as much more that everyone is waiting for from CRMP on Android!
Gameplay Features:
The game is played by Morgenstern himself - you can see this in his new clip! In the game you will be able to admire high-quality graphics not only of the surrounding world, but also of the interior in the premises. A huge selection of cars will allow you to ride a new car every day, and it can be a Russian classic or an American one - who cares what! Tuning will allow you to make something unique out of your car, not like everyone else! It is also worth noting the skins of the game and the opportunity to play as a doctor, traffic police, or you can be a bandit - any role that you just come up with will be available to Black Russia Launcher from Kyrylo Fitenko!
Download Black Russia Launcher
Only on BLACK RUSSIA you can make real friends, chat and play together! You can play on PC, iPhone or Android - using one account! Free download the game Black Russia for Android and you can start playing from our server!
Download Black Russia Launcher (MOD)_v1.5.apk
Installations: ~204 | Size: 72 MB
🔔 Let us – know if an update is required!