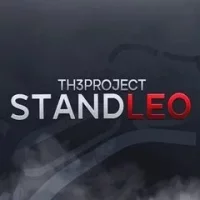 STANDLEO (private server)
Updated v2.1:
30-10-2023, 20:18
STANDLEO is a private server, probably the most popular first-person action Standoff 2 which is played by millions of fans. This privatka was developed on the best Unity engine and clearly deserves your attention!
Privatka STANDLEO
The game has all the same modes with cheats that are not in the original version:
Surf is a normal mode in which players cannot shoot at each other, but can only explore the location and map to know every nook and cranny;

Bunny Hop is a mega mode that allows you to use cheats on STANDLEO, namely to run fast, jump high and so on;

Duels - a mode in which you can fight PvP or one-on-one in a duel;

Standart is a classic mode in which you can plant bombs and play team to team online!
Download STANDLEO
Of course, if you are looking for something new, then you definitely should try STANDLEO privatka on Android - yes, it is not the best, but at least you will have variety. Try to play on this server using cheats on Standleo together with your friends or other players from all over the world!
Download STANDLEO (private server)_v2.1.apk
Installations: ~59 120 | Size: 1540 MB
🔔 Let us – know if an update is required!