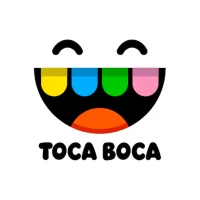 Toca Boca (MOD, All Open)
Updated v1.75:
25-10-2023, 08:59
If you are looking for Toca Boca , then most likely you mean a popular game Toca Life World which has gained its popularity among all parents and children in terms of education and just entertainment for both children and their parents!
The Toca Life World game belongs to the genre of "mother's daughters", "dollhouse", "educational games" and "educational games" the player can only play the game alone, the player will not have tasks, because he must come up with and plan all the tasks for the day, this is what it is the whole essence of the game Toca Life World from the Current side!
The Toca Boca All Open
Playing the game Toca Life World will be quite interesting and if you are a fan of games from the Toca Boca, then you know that the developers have a number of other games, such as Hospital, Mystery House, Pets, Office, Vacation – so all these games are united by one this game and the game world in the Toca Life Word is divided into several locations, as well as characters from all the games!
In the game, players can do whatever they want, namely move objects and furniture, move characters and themselves, change clothes and dress up, do absolutely anything you want. You can even act out your own scenes as in the theater and come up with roles for your characters in the play!
Game Features:
2D side view game;

More than 500 characters and pets;

More than a hundred locations – everything is open;

You can interact with objects;

Frequent updates;

Simple and intuitive operation.
Download Toca Boca
Now I think you have figured out that Toca Boca is the author and developer of a number of games and the main game is Toca Life World for Android, which you can already download from our website. The hacked version is the apk file, by installing which you will have everything open, including all locations and all characters. We hope you like the game, have a nice game!
Download Toca Boca (MOD, All Open)_v1.75.apk
Installations: ~4 784 | Size: 1000 MB
🔔 Let us – know if an update is required!