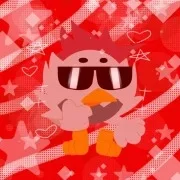 Chicken Gun Private Server from Fraser
Updated v0.0.3c:
22-09-2023, 19:52
Chicken Gun private server from Fruzer - meet a new modification in the form of a private server for the popular game Chicken Gun, where you can enjoy not only updated graphics, but also take advantage of new features that are not in the original version of the game Chicken Gun! New maps have been added to the bottom private server, characters by type Toilet Skibidi and other HYPE chips, as well as items in the store from other games!
[
Fraser is the developer who modified the Chicken Gun game by creating a private server from it, at the moment this is the first version that he plans to update once a week! Let's all download the Chicken Gun private server from Fraser so that he can see that the game is gaining popularity and it's worth continuing to develop the project further!
The new version - v0.0.3d is:
Even more weapons;

New unique cards from Fraser;

Skins and new characters;

New items for construction;

Transport in the form of tanks, planes, motorcycles and even buses!
[
Also in the game Chicken Gun from Fraser, the interface and all its buttons were customized. Have a nice game!
Download Chicken Gun Private Server from Fraser_v0.0.3c.apk
Installations: ~95 627 | Size: 267 MB
🔔 Let us – know if an update is required!