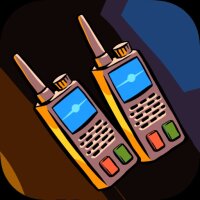 Unsolved Case
✦ Eleven Puzzles
Unsolved Case is a unique game for two people in which you and your partner will solve all kinds of puzzles, crack access codes, find ways out of mazes and so on.
It is worth noting that the Unsolved Case game on Android can be played not only on Android phones, but also on other devices, even on different ones using, for example, Mac, Android or PC on Windows!
Gameplay:
The gameplay and the story of the game is quite interesting, you will plunge into a kind of detective, where you, in the form of Ellie and an old dog partner, will be looking for a mysterious killer! Playing Unsolved Case, you will be able to touch the Cryptic Killer series of games, namely these games need to be completed in 50-60 minutes, so your time will be limited!
In the game, you were given a surprise in the form of a mysterious box – you need to open it and go in search of the killer again, while exploring new locations, breaking various locks, codes and much more – all this in order to understand the killer and find him before he commits the next crime.
How to play together:
It's very easy to play together, you and your partner will have a piece of the same puzzle on the screen, and you will have to solve it together. Of course, it's better for you to be in proximity or to be able to talk to each other!
Download Unsolved Case
So, you can download the free Unsolved Case game for Android on our website, you will have no more than 60 minutes to solve riddles, you need to play together – strain your brain to win and find the killer! Have a nice game!
Download Unsolved Case_v1.2.1.apk
Installations: ~1 954 | Size: 155.16 MB
🔔 Сообщите нам – если требуется обновление!